The AMALGAMATION of ART and DESIGN —
full article text after jump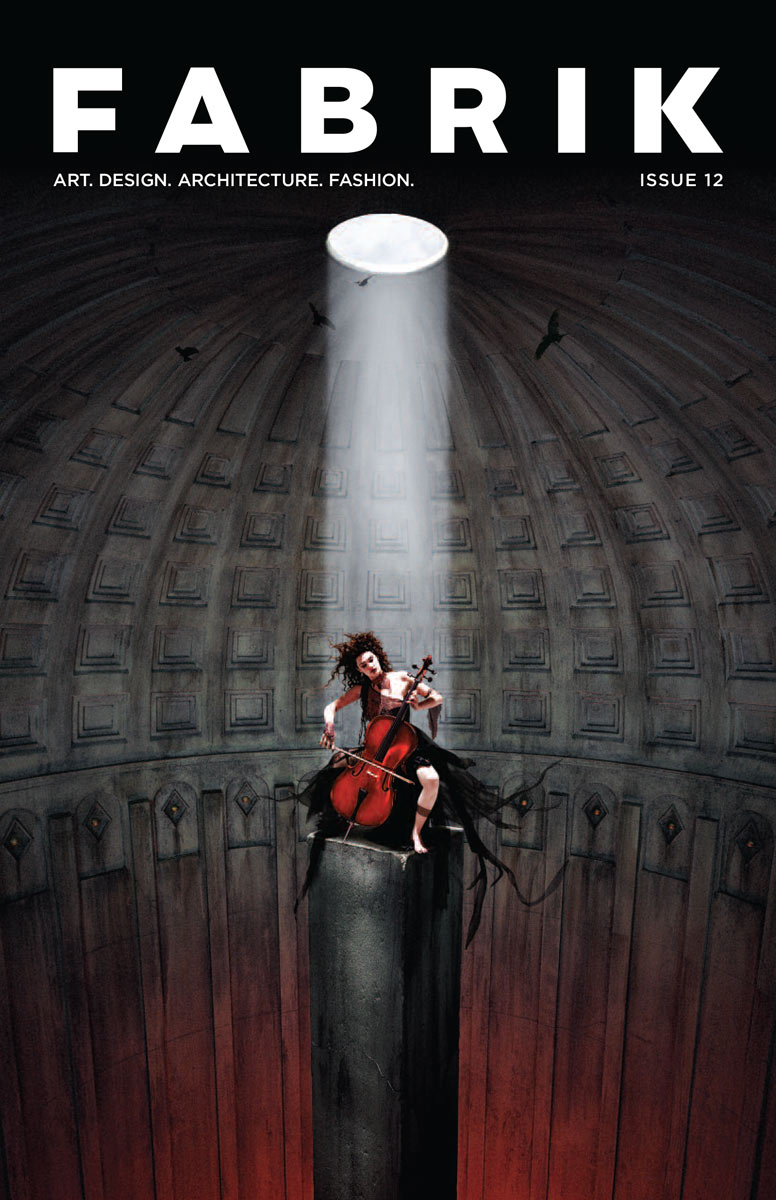 Is there a difference between art and design? Art has traditionally been viewed as a non-functional accessory and design distinguishes itself ardently from art in its functionality and purpose. Donald Judd con- firmed this notion, "Design has to work, art does not." Yet, isn't there artistry in design? Hasn't art always possessed a function?
At a time when the traditional distinctions of art and design are being widely debated and often blurred, the groundbreaking concept of Mark Bittoni and Leonardo Ledesma highlights the ability for art and design to not only co- exist but also co-create in their soon-to-launch fine art and design gallery.
"Everything is art!" exclaimed Marcel Duchamp when he exhibited his controversial urinal. And the collective vision of Bittoni's design firm and Ledesma's art gallery seems to be confirming this declaration.
Bittoni explains his motivation for his partnership with Ledesma's Art Seen gallery, "The merging of the two entities seems like a natural fit. I have been interested in looking at how art and design can converge in order to gen- erate new directions within my own practice. Typically, these two disciplines seem mutually exclusive; however, both offer interesting ways of enhancing space and environment."
Just as Bittoni inherently believes design is both an artistic and a social endeavor, Ledesma's degree in architecture reinforced his affinity for the design
process. According to both entrepreneurs, it was a natural evolution of incor- porating relevant design and contemporary art under one roof. In 2009, Bittoni opened a design-oriented boutique and in his opinion, Art Seen is the unifying component in the retail aspect and design practice.
"Working closely with architects, interior designers and other design professionals has given me valuable insight into creating distinct environments, especially through the use of art. Teaming up with Bittoni is going to create new and exciting opportunities for us both artistically and professionally" says Ledesma of his ease in bridging the design and art chasm.
Just as legendary artists and designers like Charlotte Perriand, James Turrell, Frank Lloyd Wright, Philippe Starck and Jorge Pardo have grappled to define the continuum between art and design... so shall Bittoni and Ledesma.
Their fine art and design gallery debuts this month with a launch party March 31, 2011, 7-11 pm.
Art Seen, bittonidesignstudio and Fabrik Magazine will collaborate to host the event. A portion of the art sales that night will be donated to the non- profit CreateACTivity's Project skinCARE that raises funds for children to receive reconstructive surgery inflicted with the disfiguring disease of NOMA.
Featured artists exhibiting are Todd Williamson, Michael Moon, Luc Leestemaker, Brad Howe, Laddie John Dill, Ann Thornycroft, Miguel Osuna, James Verbicky, Rhia, Marc Valesella, Dean Styers, Terrell Moore, and Steve Burtch.